China is one of the most serious geological hazards in the world, of which the geological and geographic environment is complex. Climate conditions vary greatly in time and space. And there are many kinds of geological hazards, which are widely distributed and harmful. China Monitoring and Integration Department has made full use of its technical accumulation in geological hazard monitoring and established a set of scientific and perfect geological hazard monitoring program, which has realized the scientific, informational, standardized and visualized management of geological hazard prevention and control. It provides scientific basis for decision-making of disaster prevention and reduction; it lays a foundation for improving the quality, efficiency and management level of geological disaster prevention and control; and it also provides a set of reliable, practical and professional solutions for geological disaster monitoring and warning system for provincial, municipal, county land and resources departments and environmental monitoring departments.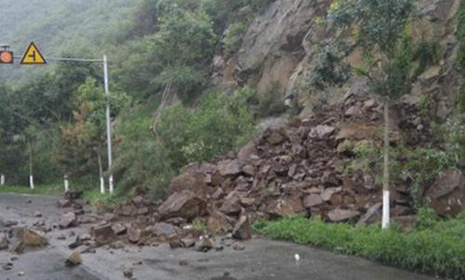 Goal:
Geological hazard monitoring system mainly includes rainfall monitoring station, geological hazard monitoring station, video station layout, information collection, information transmission communication network, equipment and facilities configuration, etc. The system integrates field data acquisition, wireless data transmission and central data processing, collecting all kinds of parameters such as rainfall, displacement and video in real time. Through the way of wireless network, the parameters are transmitted to the central data platform in time and accurately, where the returned data is processed and analyzed so as to hold hands real-time and accurately grasp and display the rainfall information and geological changes on the spot. Combined with the scene video images, the early warning information can be generated in time. When geological disasters occur, the system can effectively issue early warning signals, prompting local people to prevent or evacuate in time.
Architecture:

Function:
Geological hazard monitoring system includes: rainfall monitoring, displacement monitoring and other acquisition of field rainfall and mountain displacement data, which will be collected and transmitted by the wireless data acquisition and transmission terminal DTU. Then the platform will make data analysis, processing and early warning for the purpose of reducing geological hazards on people's lives and property loss.