Background:
In recent years, people have been demanding water, electricity and gas meters to realize "one household one meter" and "meter reading to household" more and more. Relevant departments of the state attach great importance to it, but "meter reading to household" requires a lot of manpower and material resources. At the same time, theft and robbery in the name of meter reading also happen from time to time. How to realize "one household one meter", "reading meter to household" and "reading meter outdoors" has become one of the hot issues of social concern.
There are many problems in traditional manual meter reading, which will waste a lot of manpower and financial resources. An automatic, convenient and advanced meter reading method is urgently needed. Remote meter reading can solve many known problems and improve efficiency. For example, avoid the following problems will improve work efficiency.
The cycle of meter reading is long, and the water, electricity and gas fees return slowly.
Failure can not be detected and handled in time.
Unable to analyze pipeline failure in time will affect the safety of residents.
Layout a large number of cables, greatly increasing the cost of meter reading.
It can report data in real time to avoid man-made damage.
Avoid repetitive meter reading (when users are not at home), waste of manpower.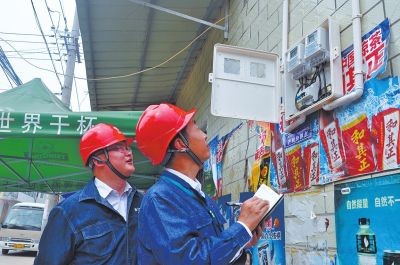 Scheme:
Therefore, relying on the Internet + industry's rich experience, Shifang Communications launched a wireless meter reading system. Remote meter reading system is a new technology designed to improve the management of water meter and electricity meter comprehensive billing. Its automatic meter reading mode replaces the traditional manual meter reading. It does not need manual meter reading on site. It not only saves manual cost, but also guarantees residents' safety. The system adopts the way of data transmission to report and collect the user's water and electricity data in real time, so as to realize the centralized storage and unified management of data sets. It greatly strives for the real-time and reliability of data.
Collection and transmission: mainly including intelligent meters, wireless DTU, equipment protection box and so on. It mainly collects meter data by DTU and transmits data to central server through GPRS/CDMA/3G wireless network.

Architecture: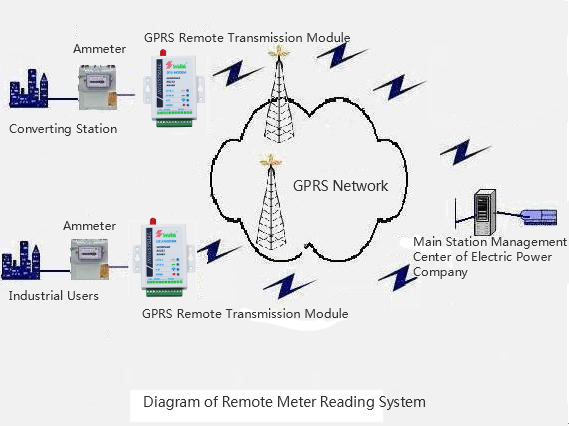 Advantages:
1. The meter reading data are timely and accurate, avoiding human factors, and can effectively manage the water, electricity and gas meter reading data of the industry;
2. It can reduce the labor intensity of meter reader, reduce the workload of data entry computer, and improve labor productivity.
3. Using GPRS wireless public network platform, which only needs to install good equipment, less investment in the early stage, quick results, late upgrade, low maintenance costs;
4. GPRS covers a wide range of areas and can meet the access needs of mountainous areas, towns and cross-regions.
Accessory Product Introduction:
Industrial GPRS DTU is a terminal product based on GPRS data communication network. It adopts industrial terminal row interface. The product design conforms to industrial standard. It contains many protocols such as PPP, TCP/IP, DDP and so on. It can realize remote transparent data communication between user equipment and data center.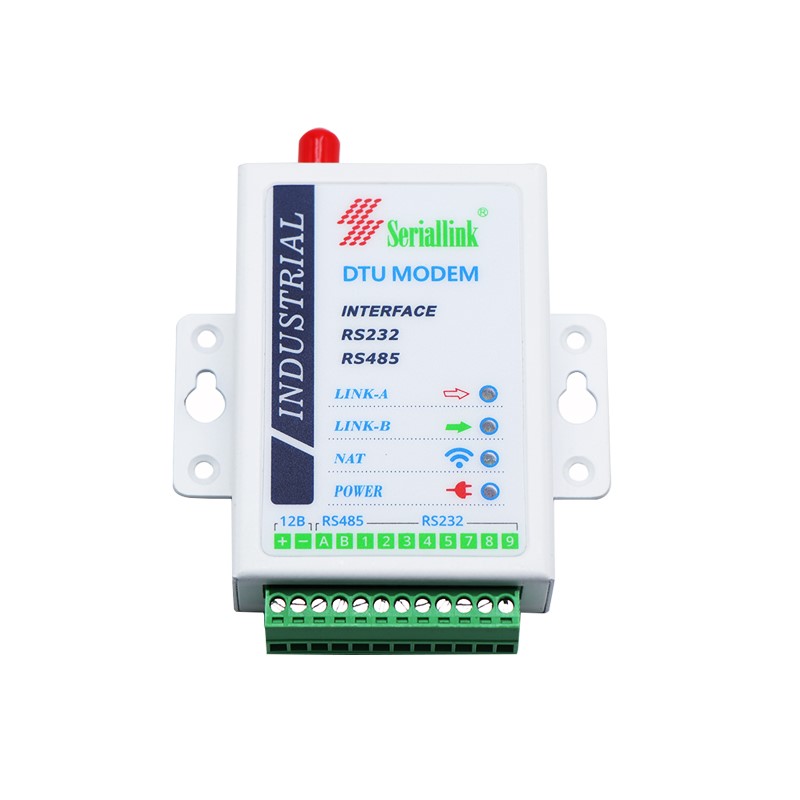 Stable and transparent data transmission with permanent online.
Complete embedded PPP, TCP/IP protocol.
RS232/485 protocols support.
TCP client and UDP work mode support.
DNS, APN settings, IP address settings of primary and secondary servers support.
Setting heartbeat package and ID support.
Related Cases:
GPRS Remote Centralized Meter Reading System for Uzbekistan Electric Power
2. GPRS Remote Meter Reading System in a District of Shenzhen
3. GPRS Wireless Remote Meter Reading System for a Large Factory in Guangzhou