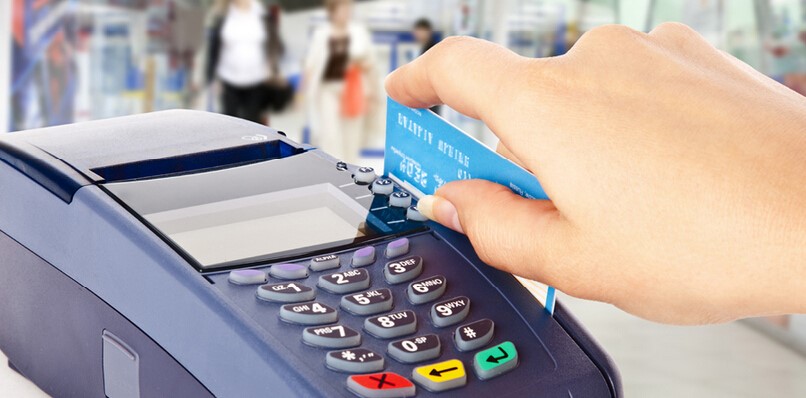 Background:
With the development of modern commerce and finance, the proportion of bank card electronic payment and cardholder consumption is increasing. In order to adapt to this change, UnionPay Center and commercial banks are constantly creating a variety of convenient consumption environment for customers to hold cards. China UnionPay and commercial banks have established retail terminal (POS) systems with various network access modes to provide bank card swipe payment services in stores, supermarkets, monopoly stores, gas stations and other places. Credit card transactions need to rely on POS machines and communication networks. The traditional POS system uses cables to connect all POS receipt desks, which is limited by the traditional wiring mode. It has high communication costs, cumbersome transaction steps and long construction cycle, so it is not conducive to establishing a fast and high-quality card swiping environment for customers. Wireless POS system provides a one-stop shopping experience, which combines goods with payment. Its fast and safe data operation shortens the checkout time. Customers can spend more time enjoying the goods and services of the shopping mall, and the shopping mall will achieve higher turnover.
Architecture: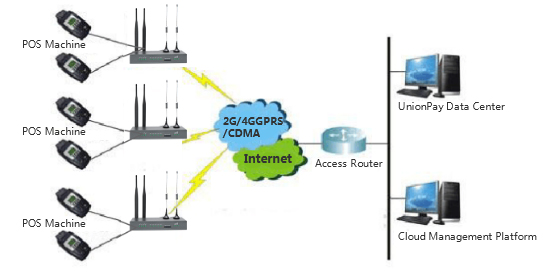 Advantages:
POS transmits data through wireless network. It can be used wherever there is wireless network coverage, and it is not restricted by location.
Promote businesses from counter services to mobile services, so that consumers can fully feel the convenience, speed and fashion of card swiping services.
It is easy to install and use, plug and play, and customers do not need to do any development of wireless transmission module.
Low cost, high efficiency, reduce construction costs.

Accessory Product:
Shifang Communications SLK-R4008 Series Industrial 4G Wireless Router