SLK-R610 Industrial 5G Wireless CPE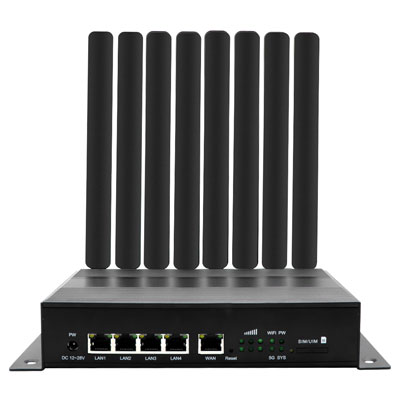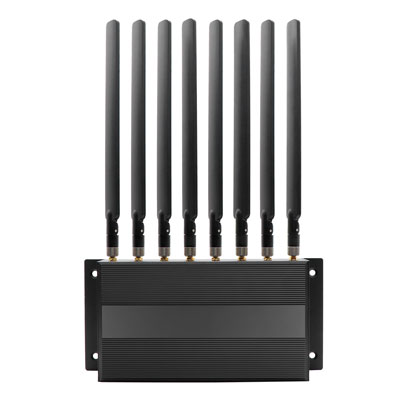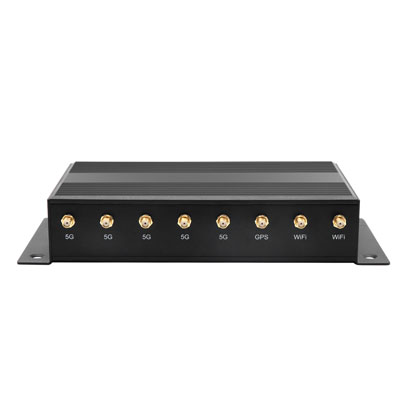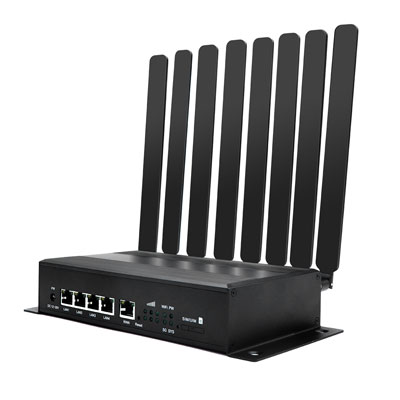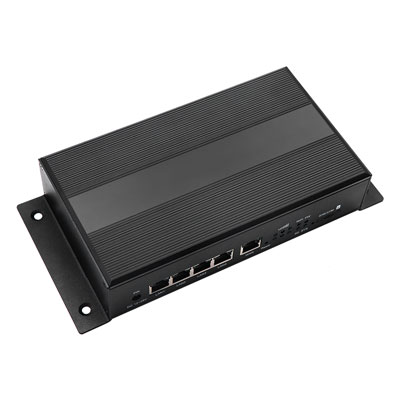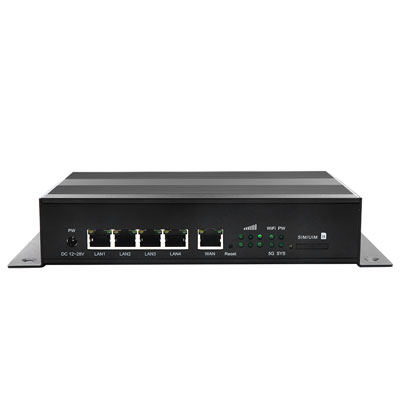 Product description

Parameters

Order information

Application

Size

Related download
Introduction:
This product adopts industrial-grade dedicated communication Qualcomm Quad-core CPU/ 710MHz CPU processors, industrial-strength wireless mold piece, the LINUX embedded real-time operating system, support a SIM card interface, four LANs, a WAN port, 2x 2.4G&5.8 High power WIFI interface, at the same time provide LAN port equipment or WIFI Internet or data transmission function.
It also adopts wide temperature, wide voltage input and EMC test with electromagnetic compatibility.
Has been widely used in the Internet of things industry chain of M2M industry, such as self-service terminals, smart grid, smart transportation, smart home, financial, mobile POS terminals, supply chain automation, industrial automation, intelligent buildings, fire control, public security, environmental protection, meteorology, digital medical treatment, telemetry, military, space exploration, agriculture, forestry, water, coal, petrochemical and other fields.
Features:
● Qualcomm Quad-core CPU/ 710MHz
● 2x2 MU-MIMO On-board WiFi 2.4GHz radio, up to 574Mbps physical data rate
● 2x2 MU-MIMO On-board WiFi 5GHz radio, up to 1210Mbps physical data rate
● 4 x 10/100/1000M Ethernet LAN Ports
● 1x10/100/1000M Wan Port
Parameters
Details:
Hardware :
Hardware

CPU

Qualcomm Quad-core CPU/ 710MHz

RAM

256MB

NOR Flash

32MB

OS

LINUX latest version
WIFI Performance:
WIFI supported

Wireless

High power WiFi performance

On-board 2x2 2.4GHz 802.11b/g/n, max 25dBm per chain, and

On-board 2x2 5GHz 802.11a/n/ac, max 27dBm per chain

Frequency

2.412GHz to 2.472GHz and 5.150GHz to 5.825GHz, simultaneous dual band

WIFI Rate

2x2 MU-MIMO On-board WiFi 2.4GHz radio, up to

574Mbps physical data rate, TCP data up to 400Mbps

2x2 MU-MIMO On-board WiFi 5GHz radio, up to

1210Mbps physical data rate, TCP data rate up to 800Mbps

Modulation Techniques

802.11b: DSSS (DBPSK / DQPSK / CCK)

802.11a/g: OFDM (BPSK / QPSK / 16-QAM / 64-QAM)

802.11ac/n: OFDM (BPSK / QPSK / 16-QAM / 64-QAM / 256-QAM)
Cellular Interface:
Cellular Interface

Band Supported

5G/4G/3G Version

5G

Sub-6G

n1,n2,n3,n5,n7,n8,n12,n20,n25,n28,n40,n41,n66,n71,n77,n78,n79

4G

LTE-FDD

B1/B2/B3/B4/B5/B7/B8/B12/B13/B14/B17/B18/B19/

B20/B25/B26/B28/B29/B30/B32/B66/B71

4G

LTE-TDD

B34/B38/B39/B40/B41/B42/B48

3G

WCDMA

B1/B2/B3/B4/B5/B8

Theory

of Bandwidth

• Sub‐6G:Uplink up to 300Mbps,Downlink up to 4 Gbps

• LTE CAT20:Uplink up to 150Mbps,Downlink up to 2.4Gbps

• HSPA+:Uplink up to 5.76Mbps,Downlink up to 42.0Mbps

This is the theoretical value, the actual speed is subject to the local operator

Router characteristics

Firewall

Network Address Translation (NAT)

State full Packet Inspection (SPI)

Media

Access Control

CSMA/CA with ACK

VPN protocol

PPTP,L2TP ,OpenVPN Client

DHCP

Build-in DHCP (Dynamic Host Configuration Protocol)

Others protocol

Supported PPP,PPOE,DDNS,ICMP,VRRP etc
Interface:
Interface

LAN

4 x 10/100/1000M ports

WAN

1x 10/100/1000M WAN port

Reset

1x Reset

Antennas

5x 5G Antennas (50Ω SMA interface )

1x GPS Antenna(Optional)

2x 2.4G/5.8G WiFi Antennas (50Ω SMA interface )

LED

Power-SYS-LAN-WiFi-5G LEDs

SIM slot

Supported 1.8/3.3V SIM card
Power interface :
Power

Default power

DC 12V/2A power adapter (US,EU etc stander option)

Input VDC

12~28VDC

Power Consumption

16W (Max)
Physical property:
Physical property:

Operating Temperature

Storage Temperature: (-40°C to 85°C)

Operating Temperature: (-40°C to 75°C)

Relative Humidity

95%

Size

L*S*H: 201mm x115mm x 46mm

Weight

Net weight:816g

Packing weight: 1.35kg

Certification

CCC,CE,FCC,RHOS
Order information
Others:
other

Warranty

2 years

Package contains

Seriallink Router,1.5m long RJ45 Cable,12V/2A Power Adapter,Antennas

User manual( Option choose PDF)
Order information:
| | | | | | | |
| --- | --- | --- | --- | --- | --- | --- |
| Model | LAN | WAN | SIM slot | WIFI ANT | 5G ANT | GPS(optional) |
| SLK-R610-5G | 4 | 1 | 1 | 2 | 4 | 1 |
Application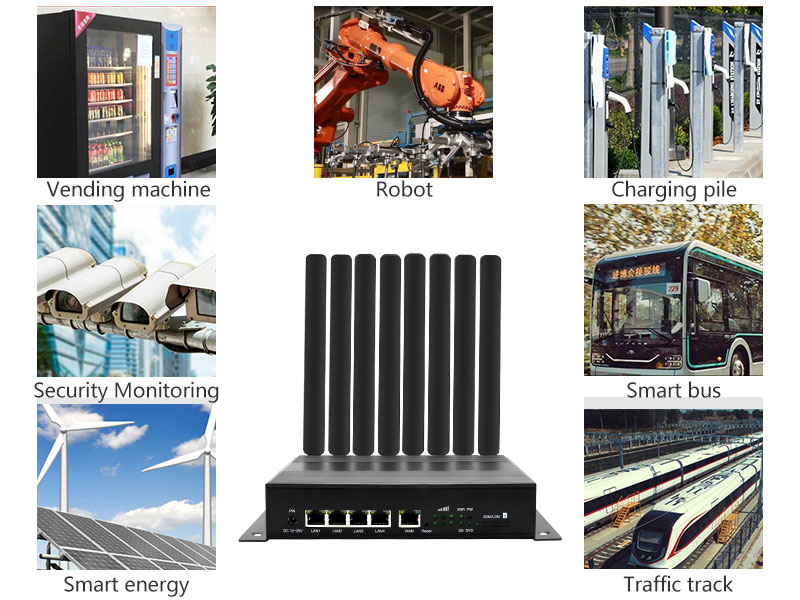 Size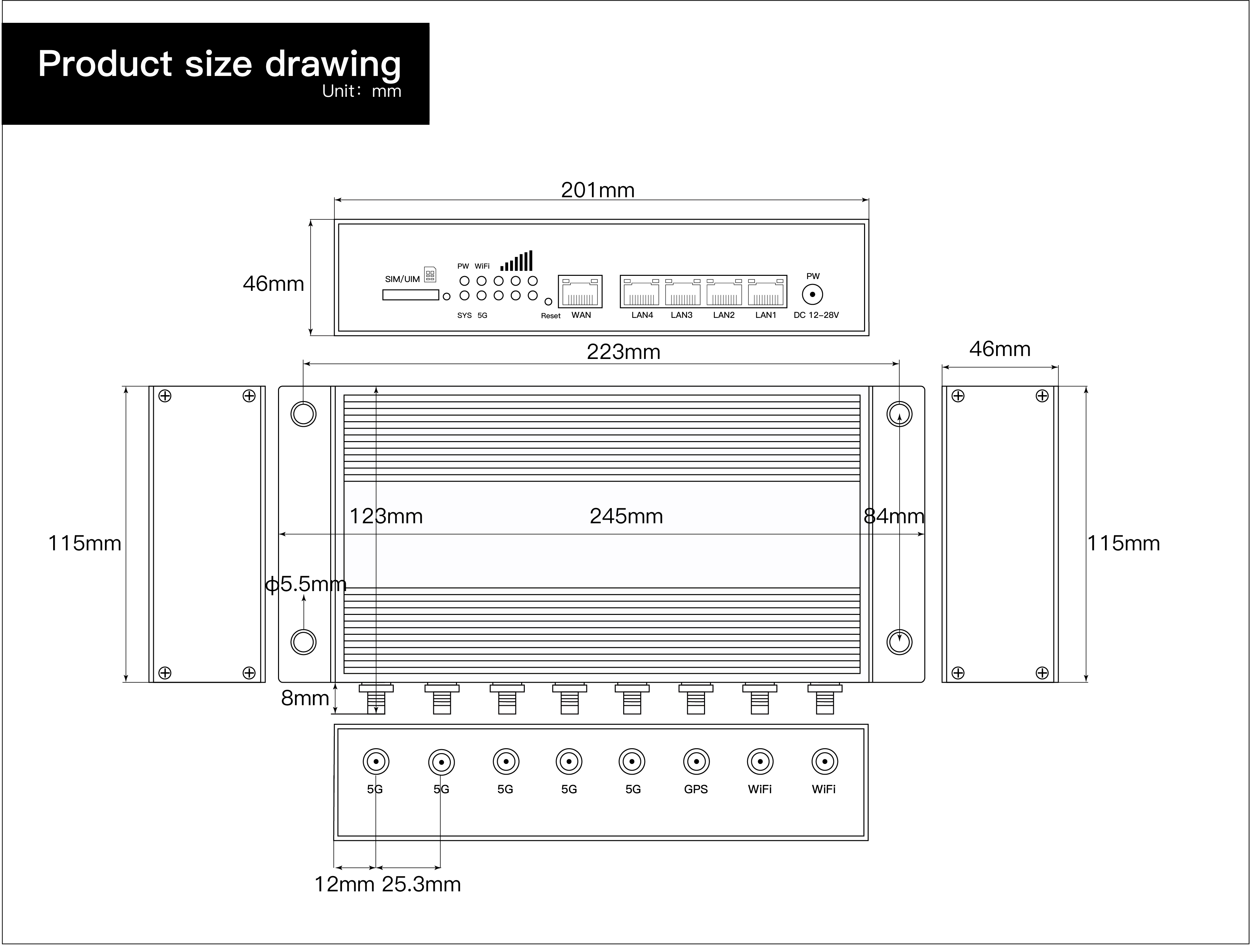 Related download