DTU-2G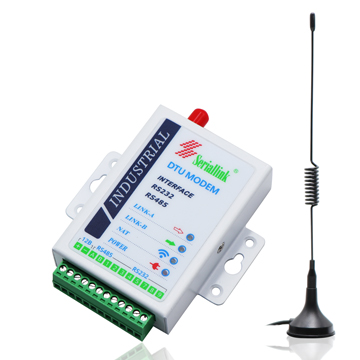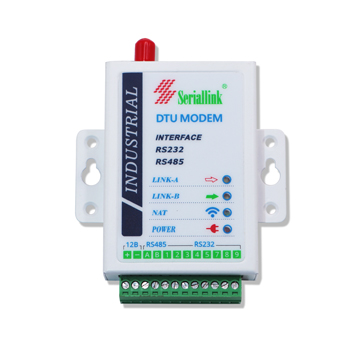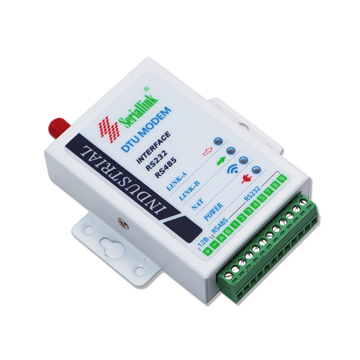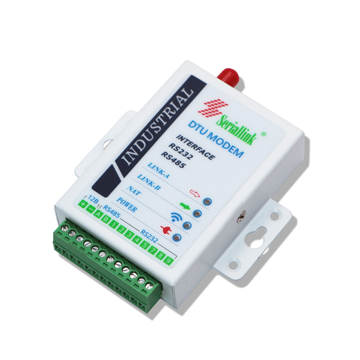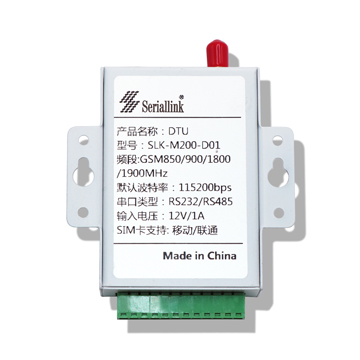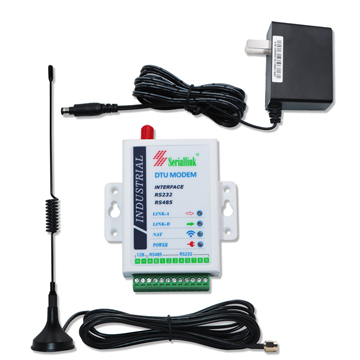 Product description

Parameters

Order information

Application

Size

Related download
Introduction:
Data Terminal Units (DTU) is a kind of Internet-of-Things wireless data terminal, which utilizes public operator GPRS/3G/LTE networks and GPS/GLONASS satellite for long-range wireless data transmission and positioning. Ordinarily, DTU is embedded with high performance industrial level 8/16/32 bit processor and wireless modules, installed with real-time operating system as software supporting platform, and interconnected with RS232/485 interfaces with peripheral equipment for data transparent transmission.
DTU can be extensively used in Internet-of-Things(IOT) industry, such as vehicle monitoring, remote control, telemetry, tiny wireless network, smart metering, access control system, messenger call, industrial data collection system, financial system, mobile POS terminals, wireless labels, identification system, contactless RF card system, tiny wireless
Slk-M200d series GPRS DTU adopts highly integrated, highly reliable GPRS communication module and low-power industrial-grade CPU. At the same time, the standard RS232 and RS485 interfaces are provided for user selection to meet the interface compatibility problems in different communication environments. The two serial ports also have industrial-grade protection requirements such as ESD, TVS and FUSE. In addition, you may choose whether or not you need a third standard product according to the actual needs. Wide voltage design, support dv5-28v for most industrial environment power supply.
Features:
● Adopting the industrial GPRS module, the signal is stable and reliable.
● Support TCPUDP full transparent mode data transmission or UDP full transparent mode data transmission.
● Design support - wide temperature 35 ℃ to 75 ℃.
● Passed the CE/RHOHS certification.
●Support heartbeat pack, equipment ID identification and other industrial environment common functions.
● 5 ~ 35V DC overwide voltage support.
● The dual-serial port design also supports the rs-232 / rs-485 interface.
● Multi-data center synchronous transmission.
● It can be configured remotely via SMS.
Parameters
Band

2G

GPRS

Band

Supported GSM850/900/1800/1900MHZ

Serial Port

RS232 Terminal Interface

Signal:TXD,RXD,DTR,RTS,CTS,RI,DCD

bps:115200,57600,38400,19200,14400,9600,4800,2400

Verification Mode:EVEN,ODD,SPACE(0),MARK(1),NONE

Stop bits:1 or 2bits

RS485 Terminal Interface

Signal:A,B(with TVS,ESD etc. Protection)

bps:115200,57600,38400,19200,14400,9600,4800,2400

Verification Mode:EVEN,ODD,SPACE(0),MARK(1),NONE

Stop bits:1 or 2bits

Protocol support

Supported TCP Client,UDP work mode

Supported DNS,APN setting ,and two ip server address setting

Supported Heartbeat packet,Device ID setting

Configuration

Supported AT command configuration and supply serial port tool

Supported private configuration tool for configure and supported sms settings

Antenna

Default supply sucker antenna 3M long, and supply others type antenna

Gain

3db

SIM card

SIM card

Supported 1.8V/3V sim card,drawer type slot

Power

Input

Supported DC5~28V power in,default supply DC 12V/1A power adapter

Power Consumption

Standby: 260mA@12VDC

MAX: 500mA@12VDC

Average:320mA@12VDC

Physical Parameter

Temperature

Storage Temperature: (-40°C to 85°C)

Operating temperature: (-30°C to 70°C)

Relative humidity (RH)

95% Maximum (Non-condensing)

Size(mm)

(L x B x H):78mm x55mm x 19mm

Weight

item:480g

Others

Warranty

2 years Warranty

Package

GPRS DTU, Power adapter,Sucker antenna,User manual

Order Info.

SLK-M200D-GPRS
Order information
Application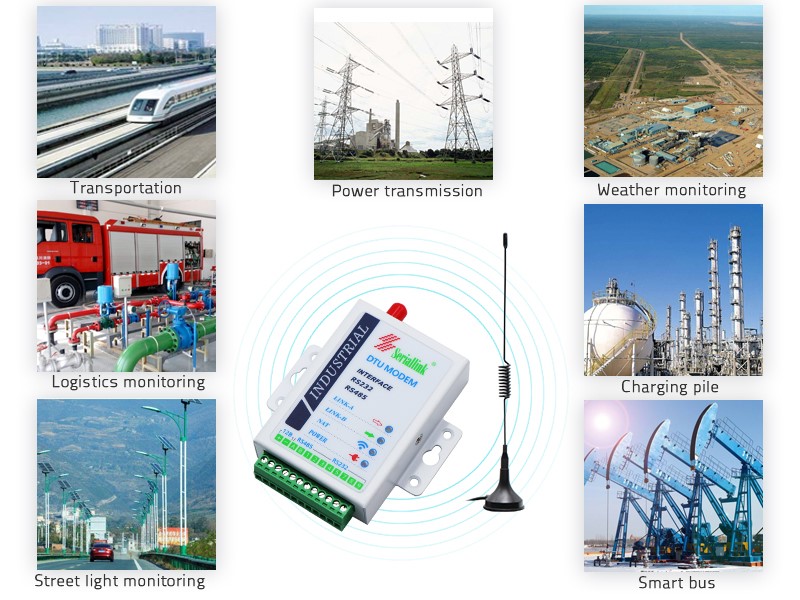 Size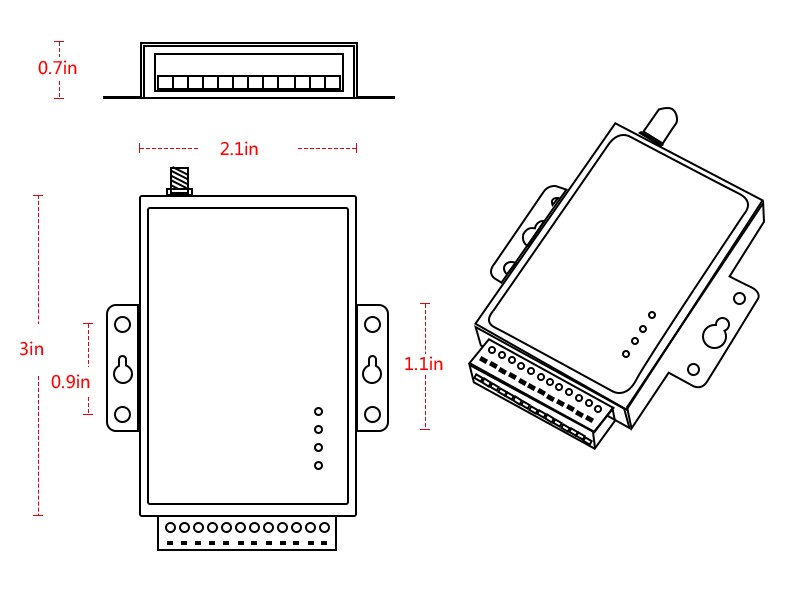 Related download